Ostara: darkness and light in balance
During Ostara the day and night are of the same length: spring is coming. We are celebrating the light gradually overcoming the darkness with a fitting program.

Cesair
Cesair will herald Ostara together with us. There are few bands that have such narrative talent as Cesair and therefore we considered them the obvious choice to take everyone along from dark to light with their music.
Cesair weave the ancient myths and legends of this earth into melodies, honouring the worlds of our ancestors by preserving that which should not be forgotten. Their songs, performed on a scala of traditional and modern instruments and sung in plentiful tongues, tell you the stories of forgone times, which - even if you do not speak the language - carry you into a world of history and tradition, and reveal to you the riches those arcane tales hold. Dance, listen and let yourself be enthralled by their mythic music.


Harmony Glen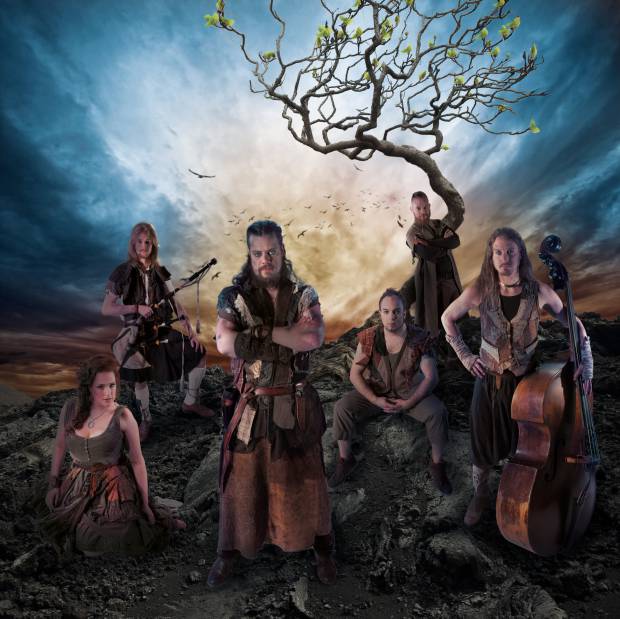 From the bustling pubs, packed to the brim with folksingers and overflowing pints, a band rose through the ranks to become one of the biggest names in the Dutch Folk Scene today. Harmony Glen has been on the road since 2005, blending traditional folk music with pop, rock and fine ale, to bring you a style of music that'll blow your socks off....and BACK ON!
What started all those years ago as a series of late-night sessions and pub runs, turned into a life of touring all across Europe. Soon they were everywhere: Denmark, Germany, Poland, Austria, Italy, France, Belgium and even as far as the Azores.
Taking to the seas, Harmony Glen ventured off on the first of many voyages to England and Ireland. In 2013 they even competed in the Fleadh Cheoil where they became the first Dutch band EVER! (yes, CAPS intended) to reach the finals of the Irish Music World Championships. With the wind in their sails, Harmony Glen pressed onwards to the USA. Their plans to conquer the world were going marvelously, until Corona hit ...
In 2020 Harmony Glen celebrated 15 years on the road (safely at home in lockdown, of course) by releasing their latest album 'Sing Me a Song' (featuring friends they've made along the way). Now they are finally resuming their plans for world domination – one folk song at a time – and who knows, maybe Harmony Glen will claim Mars too (if NASA ever replies)! But for now, LET'S GET THE SHOW BACK ON THE ROAD!