With the Castle Cabin, we'd like to lift your Castlefest Camping experience to a higher level. If you like the comfort of a room but you also want to party along at the Castlefest Camping, check out our Castle Cabins. Our Cabins offer you luxury, comfort and pleasure, right next to the festival grounds. What more do you want?
Please note: the Castle Cabins are completely sold out for 2020.
The Castle Cabins include:
Your own lockable room
Comfortable made up boxspring beds
2 persons: 2 single beds (€380,-)
3 persons: 1 single bed and 1 bunkbed (€445,-)
4 persons: 2 bunkbeds (€500,-)
Towels for the number of guests
Power supply
Lighting
Storage space
A table and chairs
The Castle Cabin and FestiTent Area will have their own sanitary plaza. Forget about long waiting lines for the showers and you will find yourself always close to the sanitary facilities.
Go to our ticket shop and book your Castle Cabin now.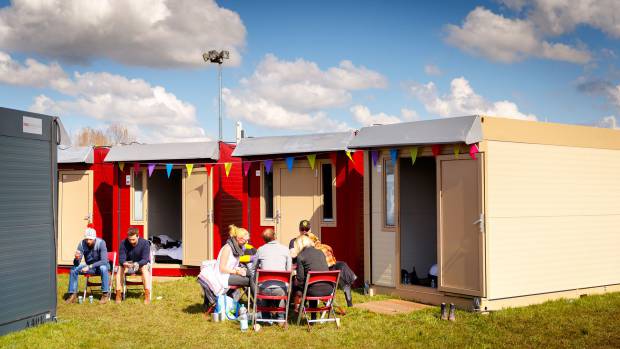 Please Note:
Castle Cabins can be booked for 2, 3 or 4 persons.
For the use of a Castle Cabin a deposit of €100,- will be required. The deposit will be refunded after the event, provided that the Castle Cabin will be delivered back in a neat and complete manner.
The price of a Castle Cabin is excluding access to Castlefest and the Castlefest Camping. Make sure to book a Castlefanatic Camping ticket as well.
With the Castle Cabin, you will be assured of comfortable nights, enough space for your costume and a nice short walk to the festival grounds every morning.
Book your Castle Cabin in combination with your Castlefanatic including camping now!
Tickets