Staying at the Castlefest Camping, but not feeling like carrying a large amount of luggage to the campsite? We think we found the solution: FestiTent rents out ready-to-use camping spots on festivals. Forget about the hassle in the car park, dragging your camping gear to the entrance or the fight with your tricky tent. Just bring your 'festival essentials' and enjoy your festival happening from the moment you arrive, Easy and Relaxed! Even if you can only check in later, we'll make sure you have a great camping spot!

You can choose between various packages for one or more people per tent. Next to that that you can choose for a tent with or without accessoires (like a sleeping bag, air mattress and pillow).
Are you looking to add a little bit of extra comfort to your camping adventure? Book your tent now via the FestiTent website.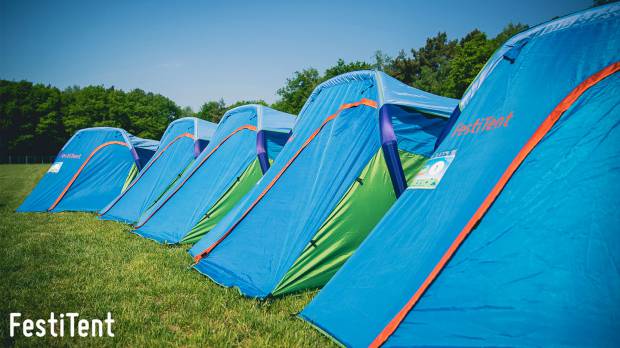 Book your FestiTent in combination with a Castlefanatic including Camping now!

Tickets