The Lifestyle Plaza gives you the opportunity to complete your outfit, or just relax for a bit. A moment of peace and quiet during the bustle of a festival. Here you'll find a bit of me-time. Use it well!
Hats 'n Dreads
Looking for a complete hair metamorphosis? Or looking for something that completes your outfit? Visit Hats 'n Dreads for expert advise and a huge choice of wooldreads in all colours and sizes.
Our wooldreads are made of 100% wool, a wonderful material that blends perfectly with your own hair. They will be braided in, so whenever you feel like something else, they are easily removed. A head full or just a few dreads as a nice detail, it defines your style: wild and free, viking, dark romance or happy-go-lucky colourful.
You can wash them like you wash your own hair, so don't limit yourself: swimming, skydiving and headbanging: everything is better with dreads!
You can also come to us if you're looking for awesome braiding hairdo's (with and without dreads). From viking breads to a romantic updo. And don't forget to check our extensive bead collection for the finishing touch.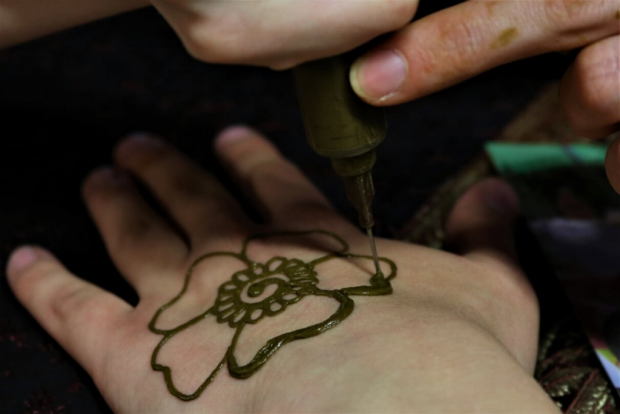 Hennali
Henna is a red dye that has being used for centuries to decorate the body and colour hair. It is made from the finely grinded leaves of the henna bush. Henna artworks are made to celebrate the different stages in the lives of women, such as birthdays, marriage, and pregnancy. Or as a blessing for joy and prosperity.
Regardless cultural background, henna art is always considered beautiful and is a mesmerizing tribute to the body. Everyone deserves to be decorated with the intricate patterns and to enjoy the beautiful shapes and intense red colour. The good thing is that henna artworks will fade after a while, thereby always leaving room for renewal.
Do you want to discover the world of henna art and what it can mean to you?
Have yourself decorated at Hennali!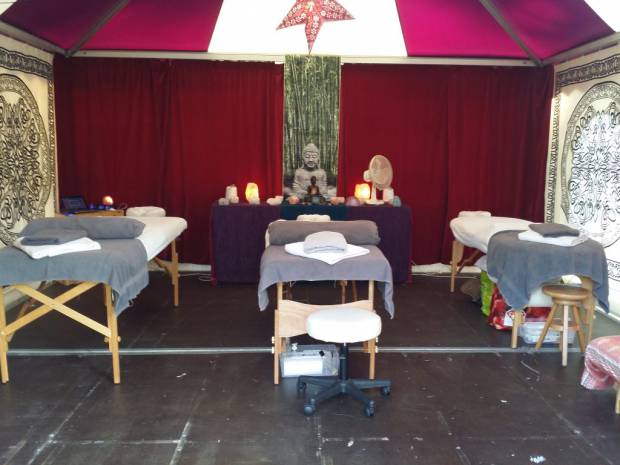 Rumah Senang

Massagepraktijk Rumah Senang is an old friend at Castlefest, from the very first time there was a lifestyle square at Castlefest, we were there. You can come to us for massage, Reiki, polarity massage, chair massage, shiatsu, foot treatment, moxa, acupuncture, wrist-tongue diagnosis and much more. Always full of attention, quietness and in contact with you.
You can come to us with complaints, or simply because it is wonderful to enjoy a massage or other treatment. In consultation with you, we look at what feels best for you right at this moment in terms of treatment. We agree in advance how long you want to make time for the treatment. Come and experience the oasis of tranquility that many people find in our massage pagoda. Feel welcome with everything that you bring.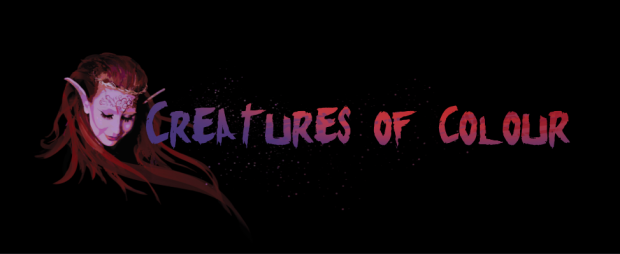 Creatures of Colour
Creatures of Colour is a collaboration between the creative artists Yvonne Zonnenberg (YC-art) and Elke Klaassen-Overdevest ( Houtspelmaatwerk) at Castlefest. They will be supported by several guest artists.
The place were fantastic creations come to life
Professional Face&Bodypaint, Special FX and temporary tattoos for you by 2 awesome artists Yvonne Zonnenberg, Elke Klaassen-Overdevest and their team.
If you miss some fantasy, feeling underdressed or you already have an awesome costume and need some complementary facepaint or materials….. we are here for you
We offer:
* Face & Bodypainting – small beautiful details, gruesome or even full bodypaints on request
* Special FX - make-up - wounds- prosthetics.
* Temporary tattoos with special ink or glitter
* Sale of: Prosthetics, Face&Bodypaint, brushes, glue, soap&remover products, lenses & liquid, fake blood, glitters, teeth, lashes, Special FX products, Hairfeathers.
* We accept cash and card
4 August 2022

5 August 2022

6 August 2022

7 August 2022